Online Documentation for SQL Manager for PostgreSQL
Color Scheme
Scheme
Select the default color scheme for all editors: Default (Light) or Dark.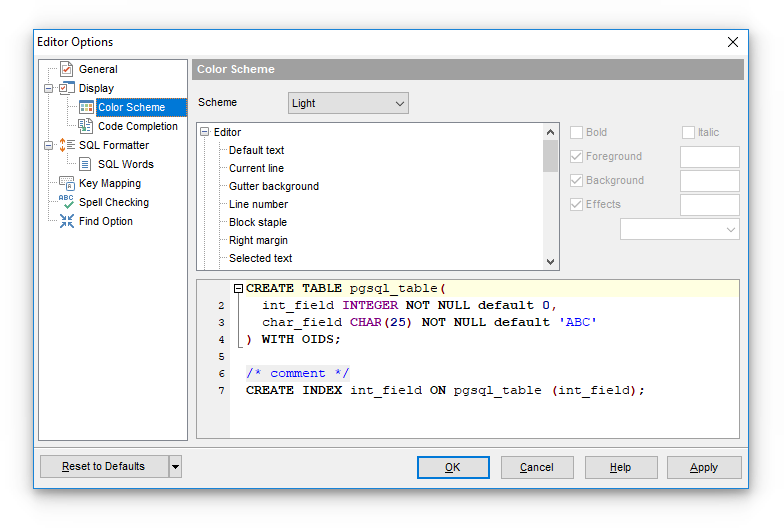 The Element list contains all elements available in SQL editors of the program. For your convenience the preview area (located below the Element list) illustrates the changes being made to each of the elements
Controls for changing the properties of the item selected in the Element list are located on the right. Use the following instructions for each of the elements.

Bold
Highlights the element with bold.

Italic
Makes the element text cursive.

Foreground
Select the foreground color for the element.

Background
Select the background color for the element.

Effects
Enables additional effects for the element text.
---