Online Documentation for SQL Query for Oracle
Form View
The Form View tab allows you to view data as a form. To activate this type of data view, select the Form View tab on the View mode panel at the bottom of the Results area of the window.
The form displays the current record: field names on the left and the corresponding values on the right. If the fields are available for editing, you can edit the record directly on this form. The navigation pane at the top of the form allows you to browse the data quickly, to insert, update and delete records, and to set a filter for the records using the Filter Builder dialog.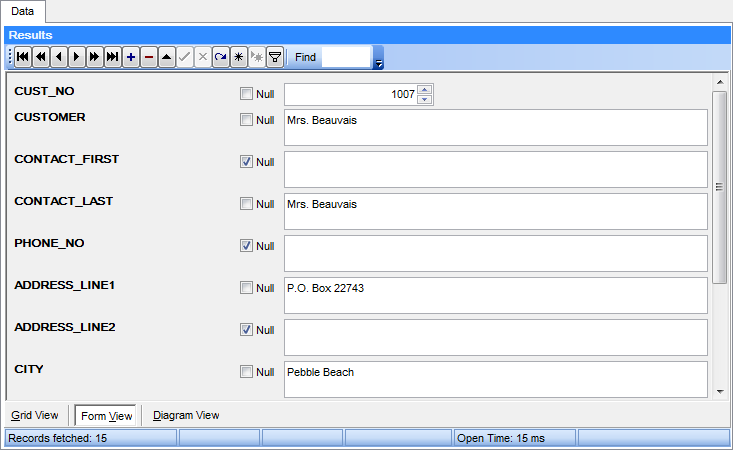 Each field has a

Null checkbox which allows you to clear the field value and set it to NULL (if the field is nullable).
---