Online Documentation for SQL Manager for Oracle
Scheduling backup scripts
This step of the wizard allows you to schedule backup performance.

Do not schedule
Use this option if you don't need to schedule backup operation.

DBMS_SCHEDULER
Use this option to create a backup database job.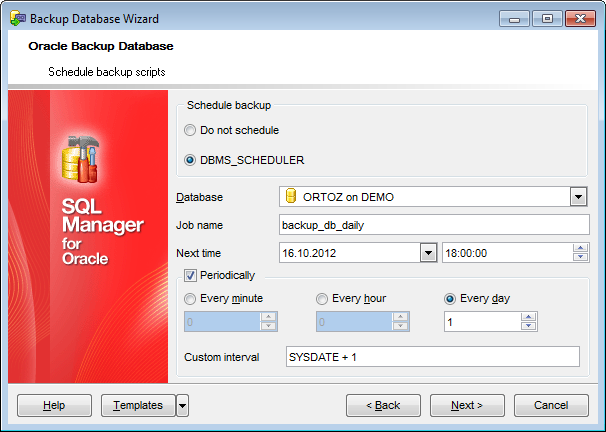 Database
Database where job will be stored.
Job name
Defines the name of the job to be created.
Next time
Indicates date of the next job launch.
Periodically
Use the controls of this section to define time interval between job launches.
Custom interval
If needed you can edit the interval manually in this field.
Click the Next button to proceed to the last step of the wizard.