Online Documentation for SQL Manager for Oracle
Selecting datafiles
This step of the wizard allows you to select datafiles of the database to backup (for User-managed script strategy).
To add a file to the backup, select it in the list and set the respective flag in the Backup column.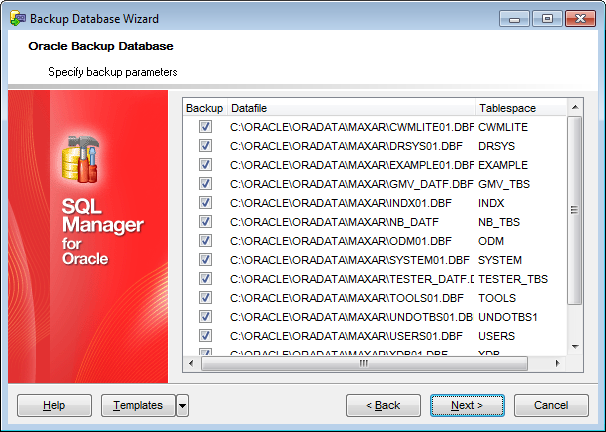 Click the Next button to proceed to the Setting additional options step of the wizard.