Online Documentation for SQL Manager for Oracle
Selecting database and backup strategy
Use this step of the wizard to specify the database name, script and backup directories, and the preferable backup strategy.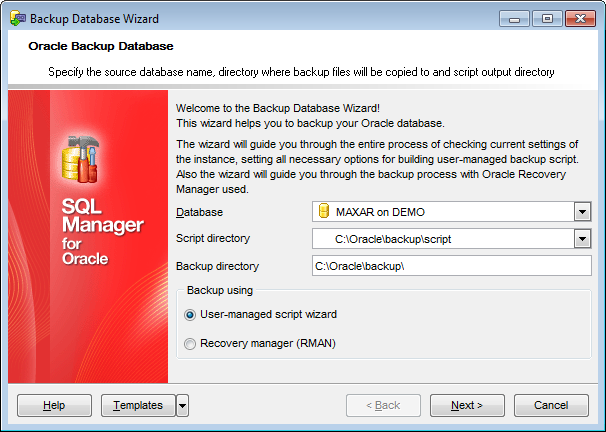 Database
Use the drop-down list to select the database to backup.
Script directory
Type in or use the arrow-down button to specify the path to the backup script on the local machine or in the LAN.
Backup directory
Specify the directory where the database backup will be stored.
Backup using
Use this group to define the preferable backup strategy:

User-managed script wizard

Recovery manager (RMAN)
Click the Next button to proceed to the Checking database and instance settings step of the wizard.