Online Documentation for SQL Manager for Oracle
Selecting input files
At this step you need to define input files.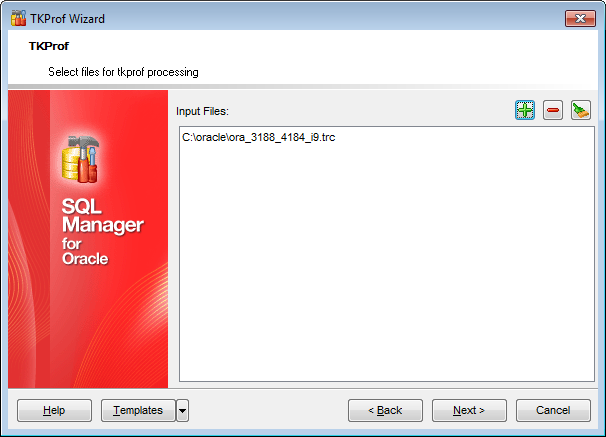 Press the

Add trace file button to open the standard Open file dialog and locate the needed trace file.
To remove a file from the list select it and press the

Delete trace file button.
You can also clear list by pressing the

Clear list button.
Click the Next button to proceed to the Setting sorting options step of the wizard.