Online Documentation for SQL Manager for Oracle
BLOB View
SQL Manager for Oracle provides BLOB Viewer/Editor to view and edit BLOB (Binary Large Object) fields content. The BLOB Viewer/Editor can be invoked from the data grid within Table Editor, Query Data, Design Query, etc.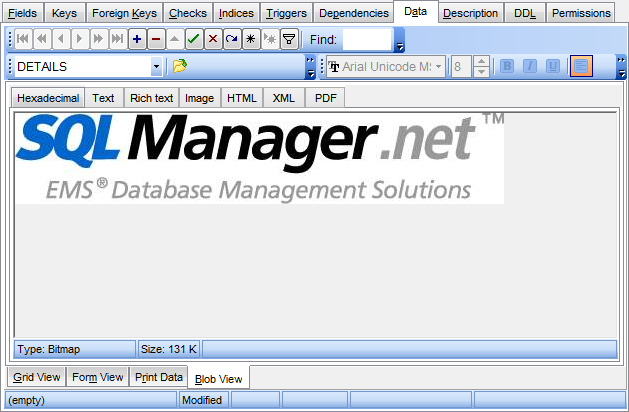 Availability:

Full version (for Windows)

Yes

Lite version (for Windows)

No

Note: To compare all features of the Full and the Lite versions of SQL Manager, refer to the Feature Matrix page.
---