Online Documentation for SQL Manager for Oracle
Creating/Editing scheduler window group
Use the Scheduler Window Group tab of Scheduler Window Group Editor to create/edit a scheduler window group and specify its properties.
Name
Displays the name of the scheduler window group being created or edited.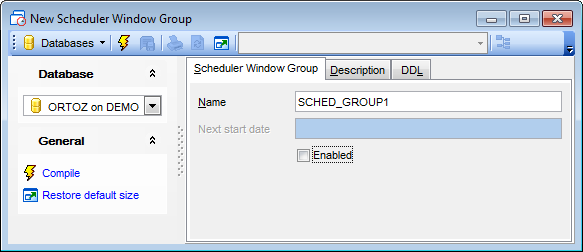 Next Start Date
This field indicates the date window start next time. The field value is assigned automatically and can't be changed.

Enabled
This option indicates whether the window group is created enabled or not.
To compile the object, use the corresponding

Compile item of the Navigation bar or toolbar.