Online Documentation for SQL Manager for Oracle
Creating/editing Java resource
Use the Java Resource tab of Java Resource Editor to specify Java resource properties.
Name
This field specifies the name of the schema object to hold the Java resource.
Schema
This field specifies the schema in which the object containing the Java resource file resides.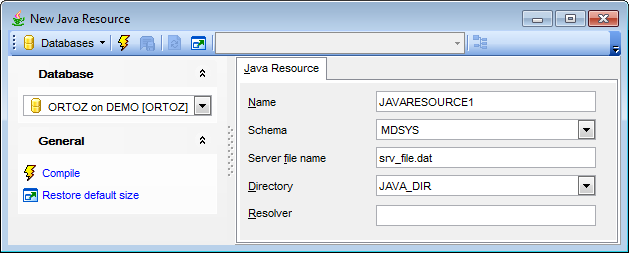 Server file name
Specify the name of a previously created server file on the operating system.
Directory
Use the drop-down list to specify the directory object for the file containing the binary sequence.
Resolver
Specify a mapping of the fully qualified Java name to the Java resource schema object.
To compile the object, use the corresponding

Compile item of the Navigation bar or toolbar.