Online Documentation for SQL Manager for Oracle
Browsing function parameters
The Parameters tab is provided for browsing the list of parameters of the user-defined function.
Right-click the list to display the popup menu allowing you to export this list to any of supported formats.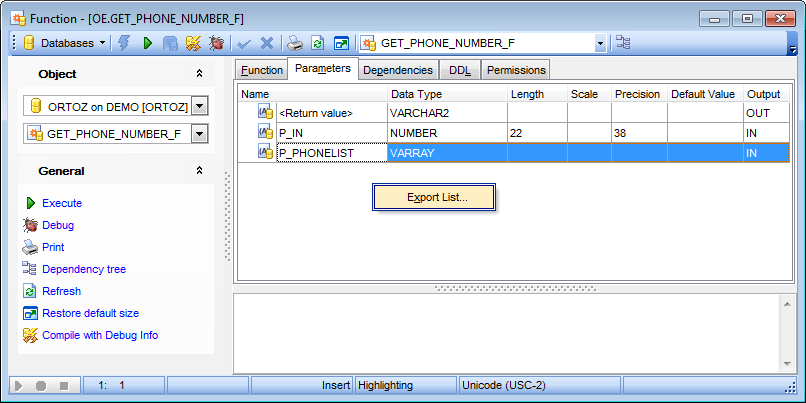 The parameter list provides the following attributes of each parameter used in the function:
Name
Data Type
Length
Scale
Precision
Default Value
Output
To execute a function, you can use the

Execute item available within the Navigation bar.