Online Documentation for SQL Manager for Oracle
Object Templates
The Object Templates window allows you to preset the definition template for the name and/or body of an object to be created.
To open this window, select the Options | Object Templates... main menu item.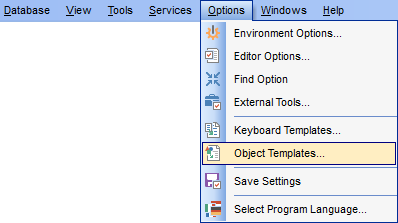 Select an object in the tree (Object Type, Object Type Body, Package, Package Body, Procedure, Function) and set its template using the editor area.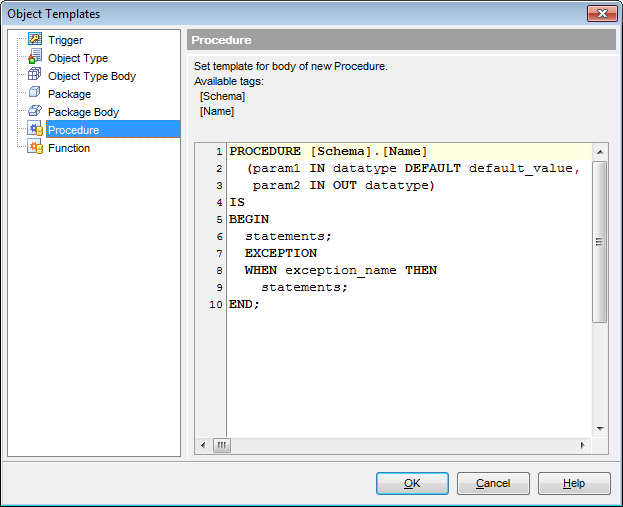 ---