Online Documentation for SQL Manager for Oracle
Search
Here you can set search options for DB Explorer search string: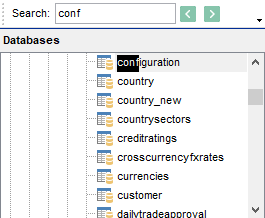 Search options

Search by categories
This option determines the search scope when the Find Item feature is used: if this option is selected, the search is performed within the currently selected category (node in the tree) only.

Use case sensitive search
If this option is selected, the search string case is considered when using the Search Panel.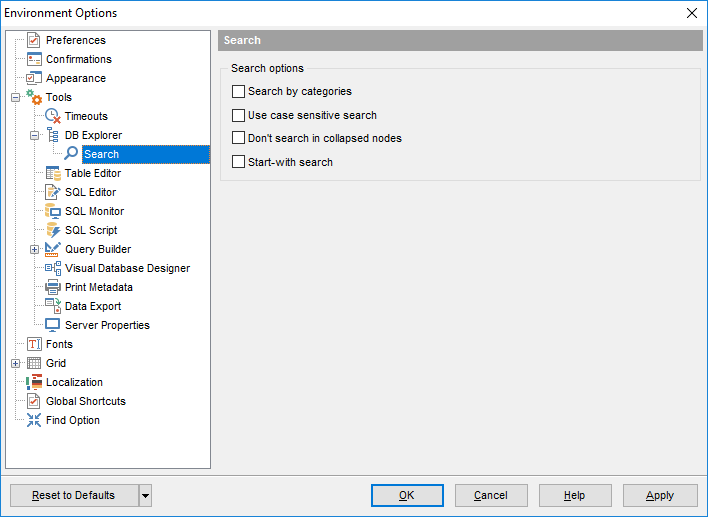 Don't search in collapsed nodes
Enable the option to search within the expanded nodes only.

Start-with search
Check this option to search for objects those names begin with the defined searched string.