Selecting server objects to copy
This step of the wizard allows you to select server objects for copying metadata.
This step is available only when you copying database structure.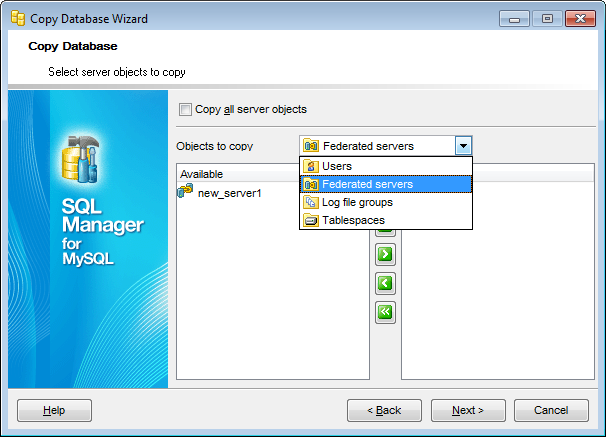 Copy all server objects
Use the option if you want all server objects to be copied.
To select objects manually, select object type from the Objects to copy drop-down list. Then move all needed objects of the selected type from Available list to Selected.
Click the Next button to proceed to the Selecting objects to copy their data step.