Selecting source database
This step of the wizard allows you to select the source database to copy and specify destination database registration status.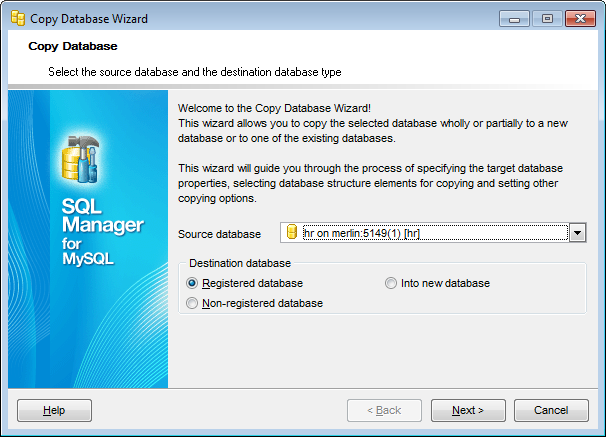 Source Database
Use the drop-down list of registered and currently connected databases to select the database to copy.
Destination database
Select

Registered database if you want to copy the specified database to a registered database, or select

Non-registered database to copy the specified database to a new (non-registered) database. Optionally, you can select the

Into new database mode. In this mode a new database will be created.
Click the Next button to proceed to the Specifying destination database step of the wizard.