Setting extraction mode
This step allows you to specify the extraction mode: choose whether structure only, data only or both are to be extracted.
Note that this step is only available if the

Extract all metadata and data of the database option was unchecked when selecting the source database.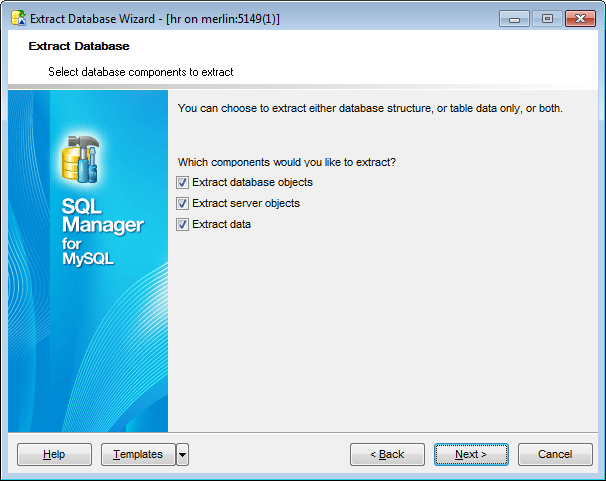 Click the Next button to proceed to Selecting objects for structure extraction.