Online Documentation for SQL Manager for MySQL
Setting source file name
This step of the wizard allows you to specify the source data file from which data will be loaded. Define file name and location.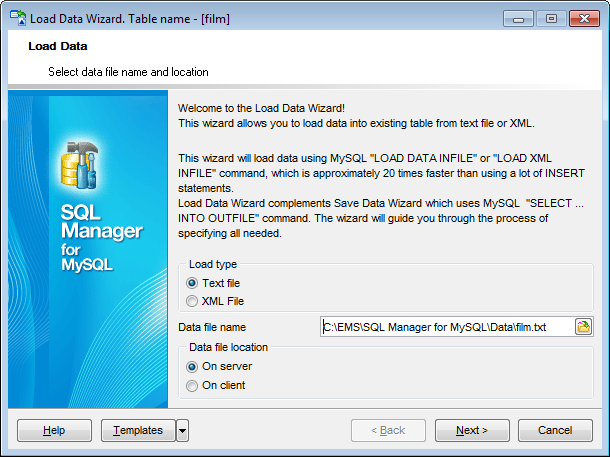 Data file name
Type in or use the

button to specify the path to the source *.txt or *.xml file.
Data file location
Specify where the source file is located:

On the server

On the client
Click the Next button to proceed to the Selecting processing parameters step of the wizard.