Online Documentation for SQL Manager for MySQL
Debugger
Function Debugger is a tool for correcting errors and optimizing routine text in SQL Manager for MySQL. To open routine text in debugger, open it in the respective editor first and press the Debug button.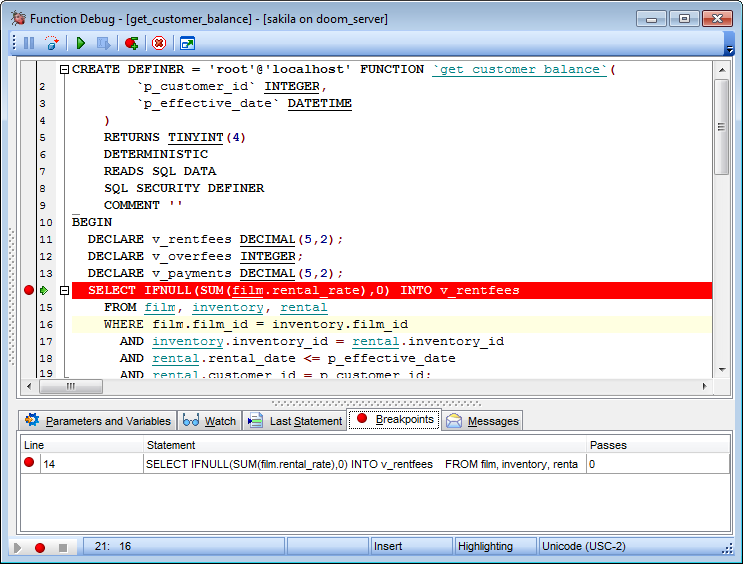 Availability:

Full version (for Windows)

Yes

Lite version (for Windows)

No

Note: To compare all features of the Full and the Lite versions of SQL Manager, refer to the Feature Matrix page.
---