Online Documentation for SQL Manager for MySQL
Selecting fields for type changing
On this step of the wizard you can view the suggested types for selected fields after they were analyzed.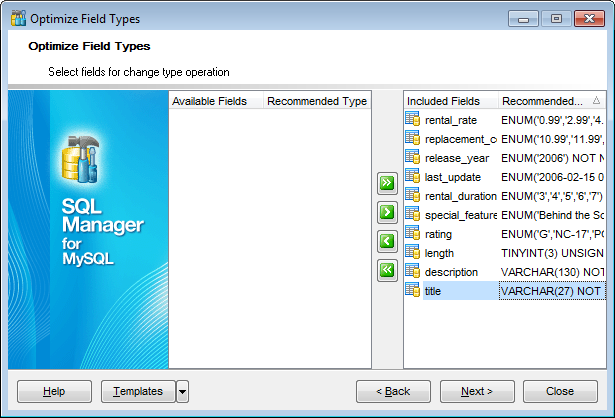 All fields are automatically included in the Included Fields list. If you do not want to change a type of a field use the




buttons or drag-and-drop operations to move the fields from this list to the Available Fields list.
In the Recommended Type column you can see the suggested field type for optimizing.