Setting table properties
Use the Table tab of Table Editor to create a table and specify its properties.
Table name
Enter a name for the new table. Note that table names must comply with the rules for identifiers and must be unique within the database.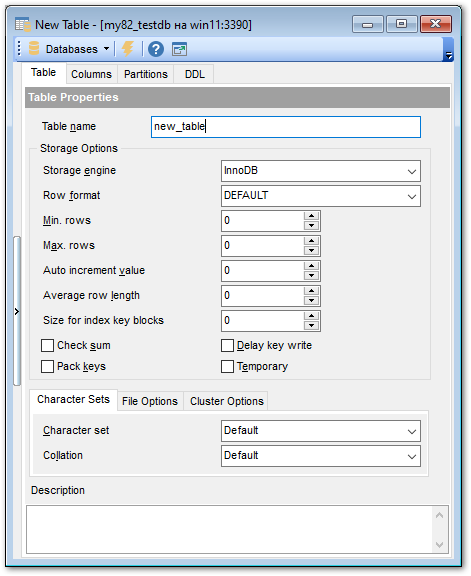 Optionally, you can specify Storage Options and view table status.