Online Documentation for SQL Manager for MySQL
SSL

Use SSL protocol
Enables interchanging data with remote MySQL server via encrypted channel, not allowing intruders to intercept your data.
Note: Enabling this option indicates that SSL protocol should be used, if server supports SSL connections.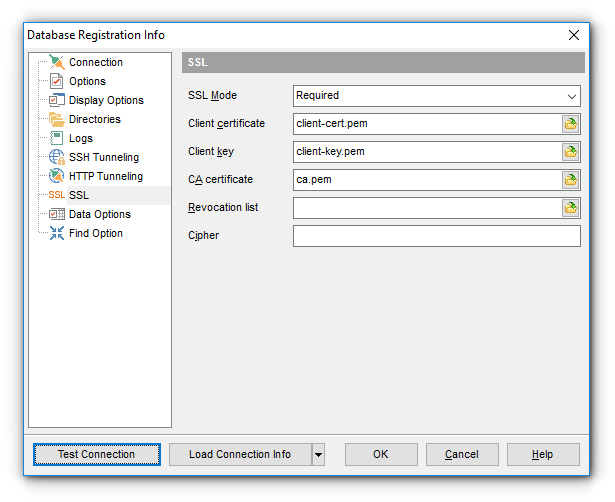 Only *.pem files must be defined in the fields at this tab.
Use the fields to define path to certificate authority file (CA), to key file and to certificate file. Certificate key can be sent to the client and authenticated against the CA certificate that it has.
You can use the

Open button to locate files using standard dialog.