Online Documentation for SQL Manager for MySQL
Specifying host
Use this step to define a host where the databases should be restored and connection parameters.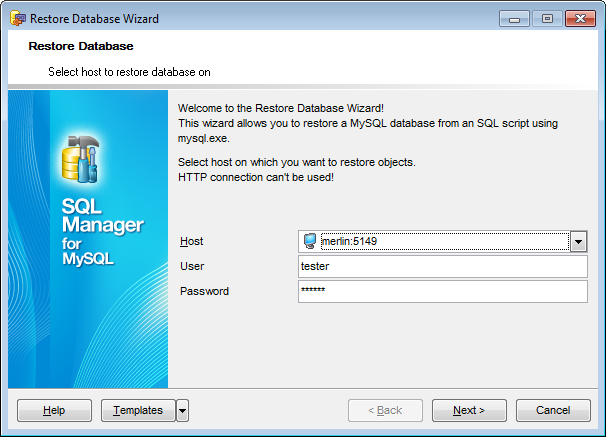 Use the respective drop-down list to select a registered Host where the databases are located.
Also, you need to provide authorization settings: User and Password to connect to the server.
By default, these fields are filled up with authorization parameters provided in the Database Registration Info dialog. You can specify another settings for working with mysql.exe, for example administrator account, in case a user with restricted access rights is used for managing database.
Click the Next button to proceed to the Selecting file for restoring step of the wizard.