Online Documentation for SQL Manager for MySQL
Flush
The Services | Flush menu allows you to perform native MySQL FLUSH operations that clear some of the internal caches used by the server.
Note: To execute the FLUSH command, the user must have the corresponding Reload global privilege granted.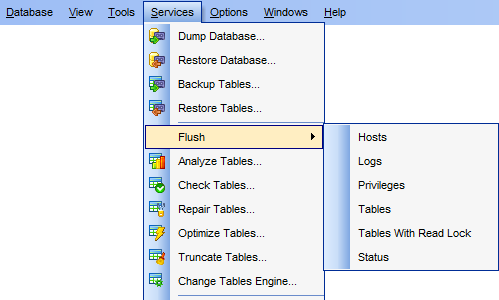 Availability:

Full version (for Windows)

Yes

Lite version (for Windows)

No

Note: To compare all features of the Full and the Lite versions of SQL Manager, refer to the Feature Matrix page.