Change Tables Engine
This wizard allows you to change tables storage engine.
To run the wizard select the Services |

Change Tables Engine main menu item.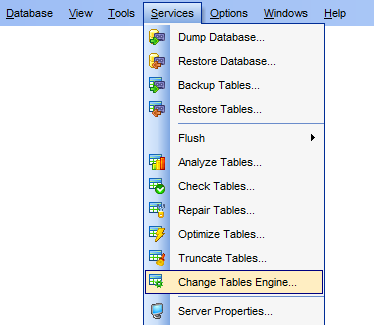 Availability:

Full version (for Windows)

Yes

Lite version (for Windows)

No

Note: To compare all features of the Full and the Lite versions of SQL Manager, refer to the Feature Matrix page.
---