Online Documentation for SQL Manager for SQL server
Setting connection properties
This step of the wizard allows you to specify the host/instance to detach database from, and to provide authentication parameters.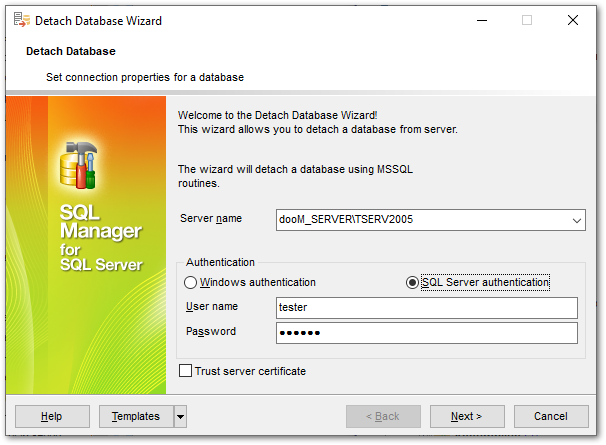 Server name
Type in or use the drop-down list to select the host/instance name to detach database from.
Authentication
Specify the type of Microsoft® SQL Server™ authentication to be used for the connection: the built-in

Windows authentication or

SQL Server authentication.
If 'SQL Server' has been selected as the authentication type, you should also provide authorization settings: User name and Password.
Click the Next button to proceed to the Selecting the database step of the wizard.