Online Documentation for SQL Manager for SQL server
Specifying CSS
This step of the wizard allows you to edit the CSS (Cascading Style Sheet) file that will be used by the result HTML report.
On the CSS Text Tab you can edit the CSS file.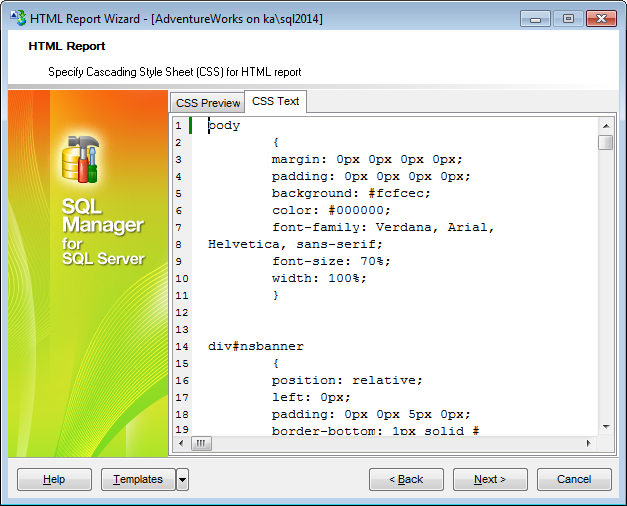 The CSS Preview tab allows you to view the HTML report with the defined style.
You can select one of the pre-installed templates from the Templates drop-down list or select the Custom template and edit it on the CSS Text tab.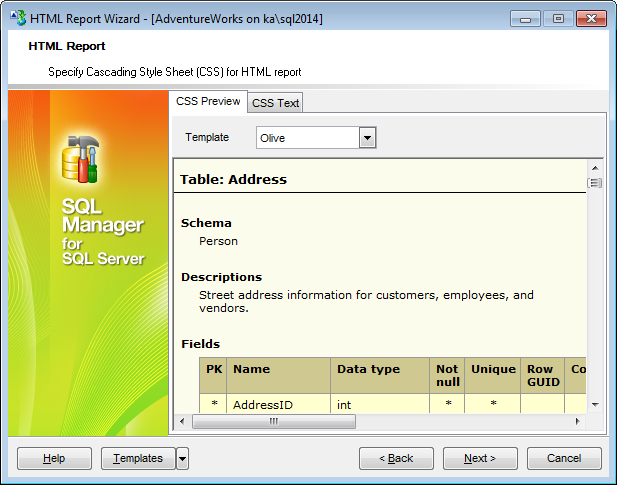 Click the Next button to proceed to the Setting additional report options step of the wizard.