Online Documentation for SQL Manager for SQL server
Print Preview
The Print Preview dialog allows you to see the diagram layout in WYCIWYG mode before it will be printed.
Use the navigation buttons or the spinner control to navigate within the preview pages.
Click the Print options... button to call the Print Setup dialog.
If necessary, specify the preview zoom according to your preferences.
Click the Print all button to start printing.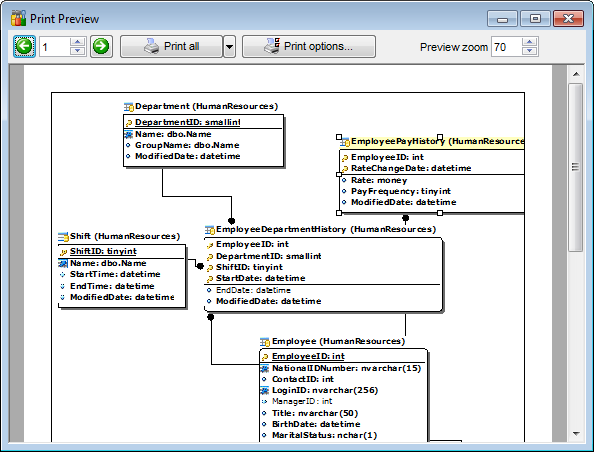 ---