Online Documentation for SQL Manager for SQL server
Creating/editing service
Use the Service tab of Service Editor to create/edit a service and specify its properties.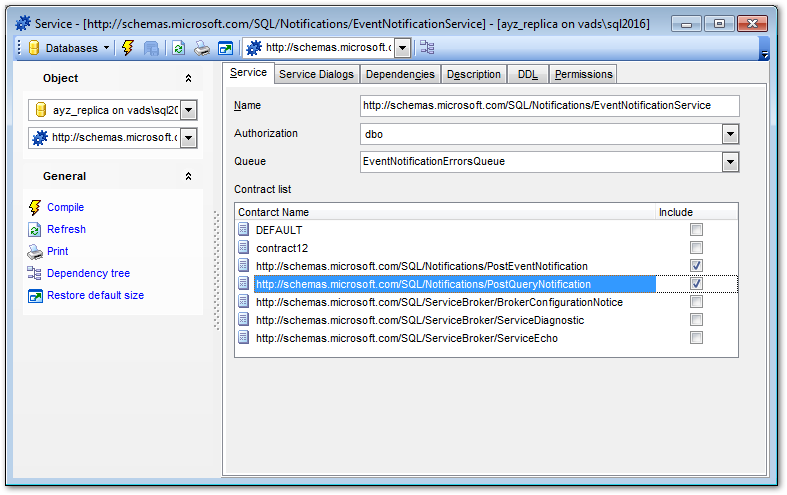 Name
Enter a name for the new service, or modify the name of the service being edited.
Authorization
Use the drop-down list to set the owner of the service to the specified database user or role.
Queue
Use the drop-down list to specify the queue that will receive messages for the service.
Contract list
This area contains the list of contracts for which this service may be a target. Service programs initiate conversations to this service using the contracts specified. If no contracts are included, the service may only initiate conversations.