Online Documentation for SQL Manager for SQL server
Creating/editing view
Use the View tab of View Editor to create/edit a view and specify its definition.
This tab represents the view definition as SQL statement, hence it is enough to simply edit the whole definition using the editor area to make appropriate changes, and recompile the view.
For your convenience the syntax highlight, code completion and a number of other features for efficient SQL editing are implemented. For details see Working with Query Data area and Using the context menu.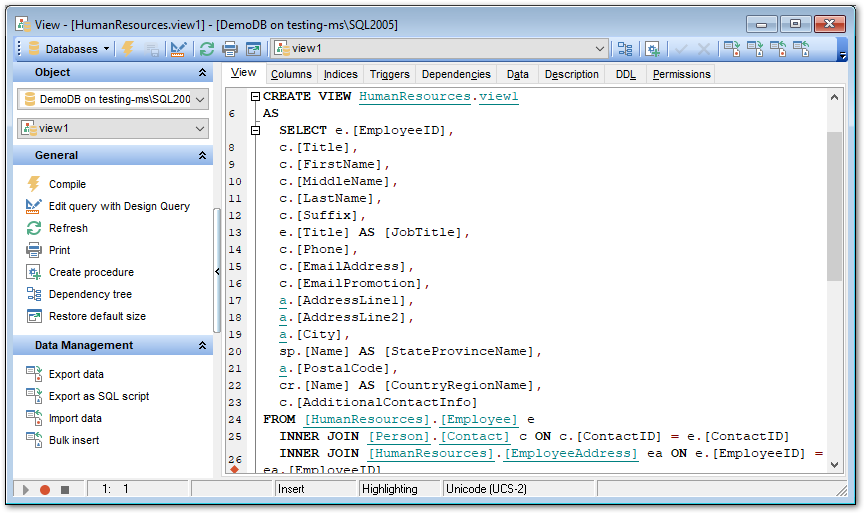 To compile a view, you can use the

Compile item available within the Navigation bar.