Online Documentation for SQL Manager for SQL server
Setting operator properties
Use the Operator tab of Operator Editor to configure/view operator (notification recipient) properties.
Name
Enter a name for the new operator, or modify the name of the operator being edited. Enable/disable the operator using the

Enabled option.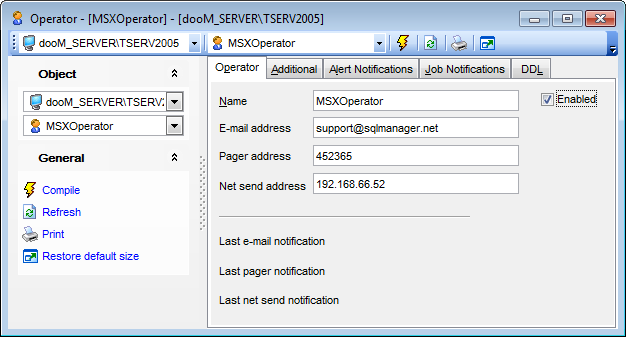 E-mail address
Specify the e-mail address of the operator.
Pager address
Specify the pager address of the operator.
Net send address
Specify the network address of the operator to whom the network message will be sent.
The lower area displays the latest operator notifications:
Last e-mail notification
Last pager notification
Last net send notification