Online Documentation for Data Import for SQL Server
Step 8 - Selecting key columns
This step of the wizard allows you to select the fields of the table to be used as the key fields for the import process.
This step is not available if the

Insert all option has been selected on the previous step.
To select a field, you need to move it from the Available Columns list to the Selected Columns list. Use the




buttons or drag-and-drop operations to move the fields from one list to another.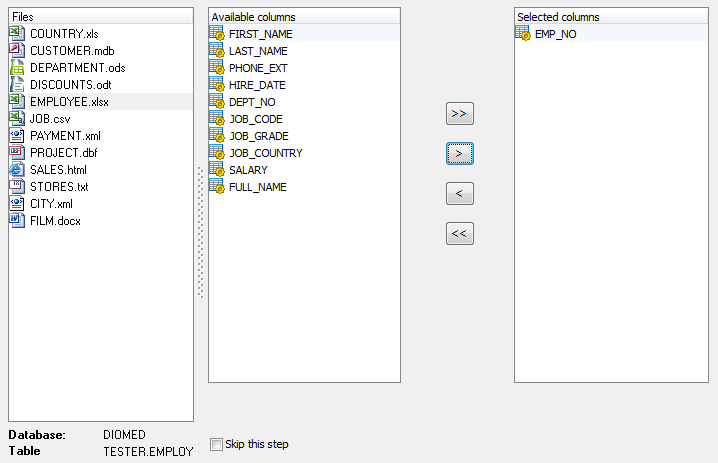 Skip this step
Check this option to skip the current step in the future. To edit the list of skipped steps, use the Skipped Steps group available in the General section of the Preferences dialog.
When you are done, press the Next button to proceed to the next step.