Online Documentation for Data Pump for DB2
Wizard Application
EMS Data Pump for DB2 Wizard guides you through the entire pumping process and provides an easy-to-use graphical interface allowing you to set all data pumping parameters visually. Wizard application allows you to build the ADO connection string, select tables, fields, indexes and constraints for converting, view and edit the SQL script for generating the target DB2 database and select tables for import.
Navigation through the steps of the wizard is performed with the help of the Next> and the <Back buttons.
Use the Tools button to call a menu allowing you to open the Preferences dialog or to load/save a template.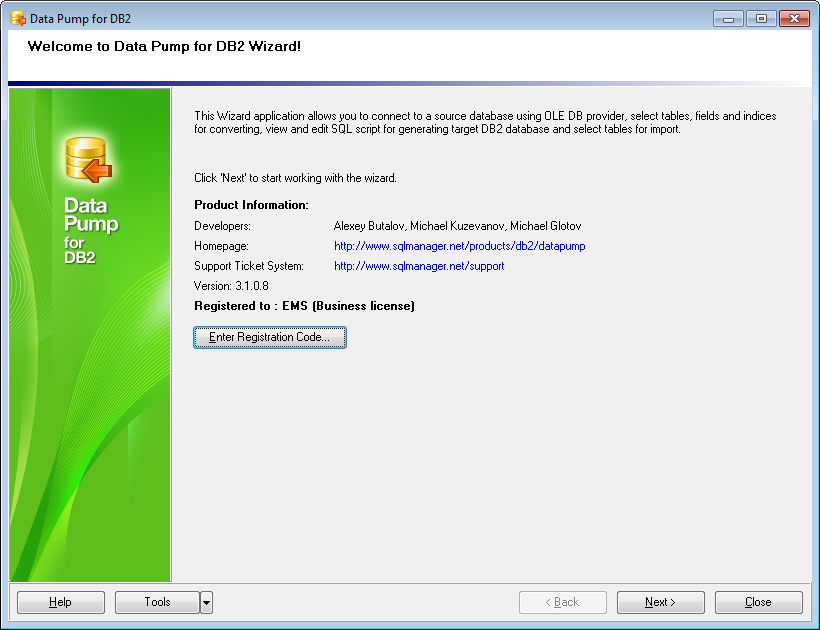 ---