Defining common settings
Use this step to define trace file and TKProf utility locations and specify database.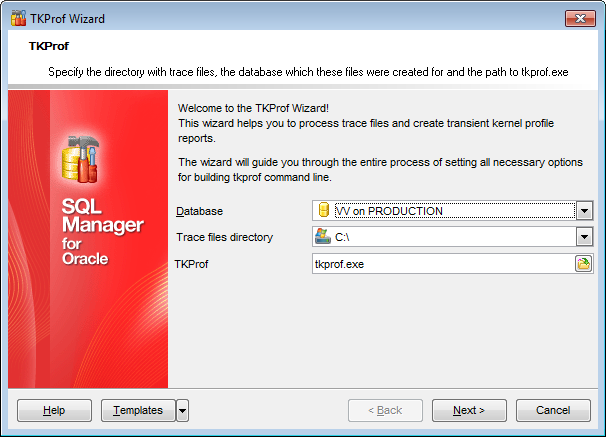 Database
Select the database for which trace files were created.
Trace files directory
Specifies the location of trace files to be processed.
TKProf
Locates the 'tkprof.exe' file.
Click the Next button to proceed to the Selecting input files step of the wizard.