Sample reports
There are several sample reports implemented in Report Designer: Detailed Info, Summary Info with Chart, Summary Info. The location of the templates can be defined in the Environment options of the utility.
Sample reports can be accessed from the utility toolbar.

This sample report provides you with the complete list of compared database objects with their DDL, properties and their values.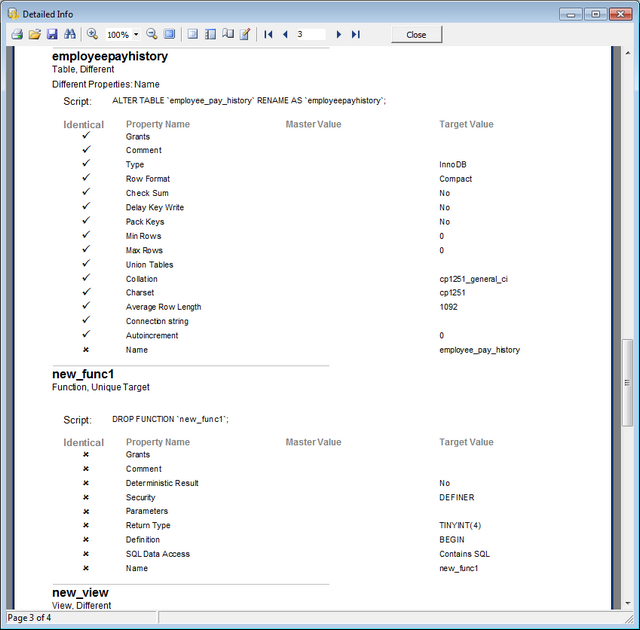 Use this sample report to get graphical summary info about the compared databases.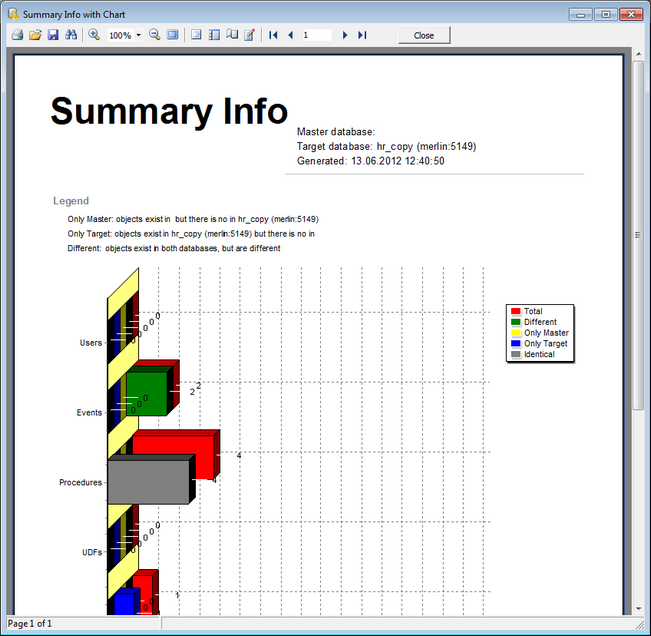 The result of this report is a table with the summary numeric information about compared databases.