Creating Project
To start working with Data Comparer for MySQL, you should either create a new project or open an existing one. The project file contains connection information about the Source and the target databases a number of comparison options.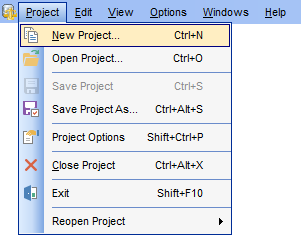 To create the new project select the Project | New Project main menu item or use the

New Project button on the toolbar (you can also use the Ctrl+N shortcut for the same purpose).
Then you need to set connection properties for source and target databases.
---