Name and description
At this section you can view and edit policy name, description and time preference.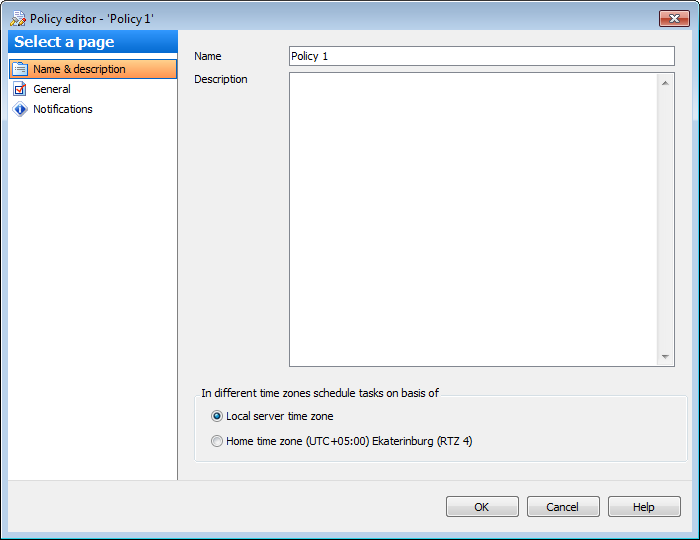 Name
Edit policy name in this field.
Description
Edit brief info for the created policy.
In different time zones schedule tasks on basis of
These options specify what time zone is used for policy task launch if its servers are located in different time zones. If tasks are to start at specific server time (for example, when server is idle) we recommend to select local server time, otherwise select local console time.

Local server time zone
Use this option to launch policy tasks according to the local time on each server.

Home time zone
Use this option to launch policy tasks at the time corresponding to the time zone set in the General options. It allows easy control over policy status. It is recommended to use this option to synchronize the operations for the 'Transaction Log Shipping' task.
The bottom panel shows errors and warnings for all sections of the policy, if any.