Managing alert notifications
The Alert Notifications tab allows you to specify methods that the SQL Server Agent service uses to notify the operator when each of existing alerts fires.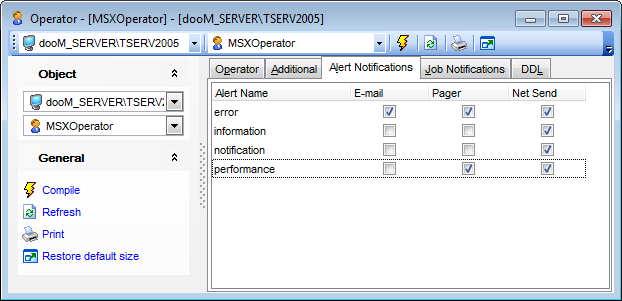 The main area lists all currently available alerts. Specify the method by which the operator is to be notified: E-mail, Pager, Net Send. Set the corresponding flag next to the alert name.