Selecting program language
Before you start SQL Studio for the first time, you have to choose the interface language. You can change the program language any time using the Localization tab of the Options dialog (Options | Localization).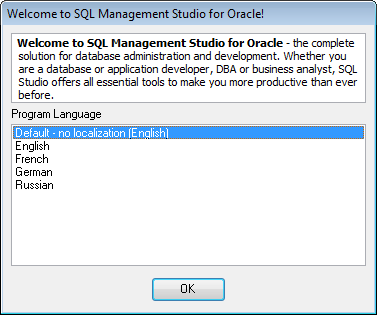 Program Language
Select the interface language from the list of available languages.
---