Tools

Show only connected databases in drop-down menu
If this option is checked, only connected databases are displayed in drop-down menus of such tools as Query Builder, SQL Script, etc.

Allow using parameters in query text
This feature allows you to specify different values within a query in a popup dialog just before the query execution. Use the colon (':') character before an identifier (e.g. :P1) to specify a parameter within the query.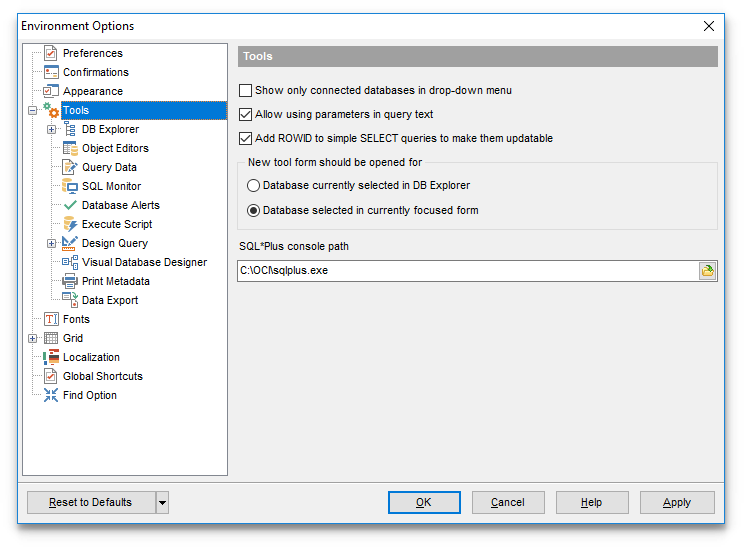 Add ROWID to simple SELECT queries to make them updatable
Determines whether the ROWID is added to SELECT queries for update purposes.
SQL *Plus console path
In this field set the path to the console application.
---