Regular
A

regular table is a HEAP-organized table in which data rows are stored in no particular order.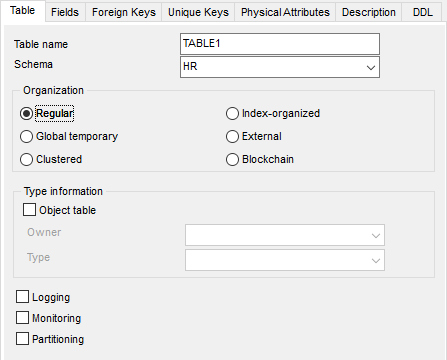 The following type-specific properties can be set for Regular tables:

Logging
This option indicates that the creation of the table will be logged in the redo log file.

Monitoring
Use the option to start the collection of modification statistics on this table.

Partitioning
Select this option to create a partitioned table.
---