Managing jobs
Job Manager allows you to browse the list of jobs and manage them efficiently.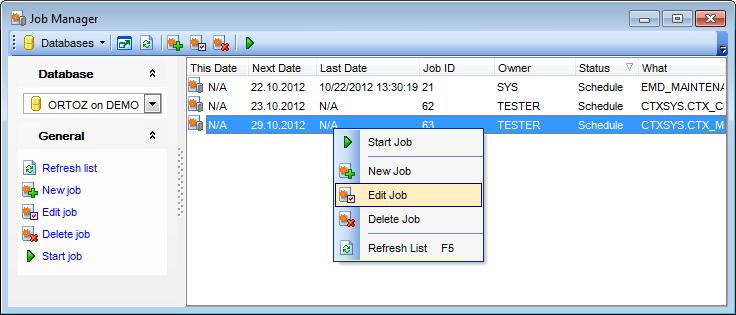 The list displays the existing jobs as a grid with the following columns: Job ID, Owner, Status, This date, Next date, Last date, What.
Right-click an item within the list to call the context menu allowing you to create a new job and specify its properties using Job Editor, start an idle job manually, stop a running job, edit, delete the selected job, or refresh the list.
Jobs management tools are also available through the Navigation bar of Job Manager.
Note: the current user can only run a job manually if he owns it.
---