Server Log Viewer
Server Log Viewer allows you to analyze SQL Server server logs in a simple way, providing the ability to sort, filter and group log statements.
To launch the tool, select the Services | Server Log Viewer main menu item, or right-click the host alias in the DB Explorer tree and select the Tasks | Server Log Viewer item from the context menu.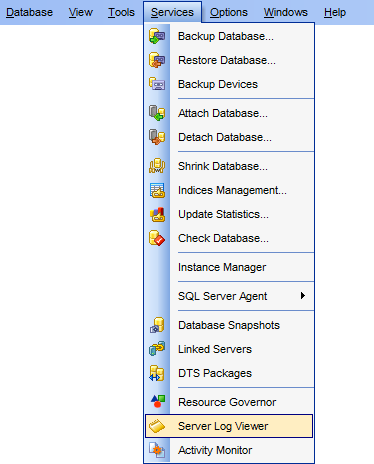 Availability:

Full version (for Windows)

Yes

Lite version (for Windows)

No

Note: To compare all features of the Full and the Lite versions of SQL Manager, refer to the Feature Matrix page.