Event Monitor
Event Monitor allows you to see the notifications made by event alerters. Event alerters are messages passed from the database to an application; enables applications to receive asynchronous notification of database changes.
To launch the tool, select the Tools |

Event Monitor item from the main menu.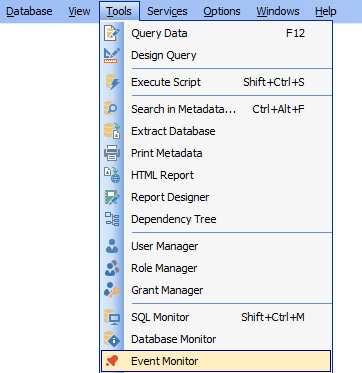 Availability:

Full version (for Windows)

Yes

Lite version (for Windows)

No

Note: To compare all features of the Full and the Lite versions of SQL Manager, refer to the Feature Matrix page.
---