Selecting source host and backup file
Use this step to specify the host where to restore database and to locate the backup copy file name.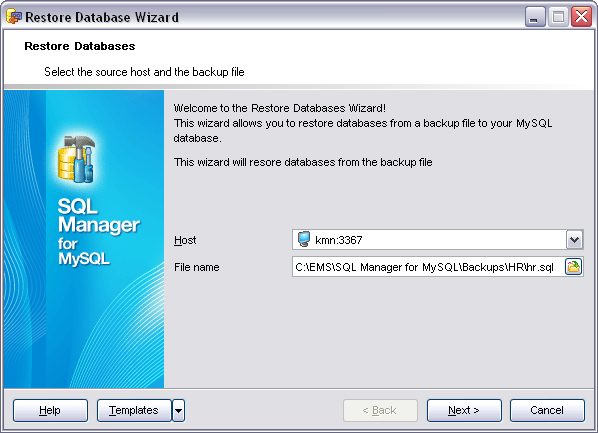 Select a registered Host from the respective drop-down list to restore database to.
Locate the backup copy file in the File name field. You can specify file name and location manually or locate it using standard

Open dialog.
Click the Next button to proceed to the final step.